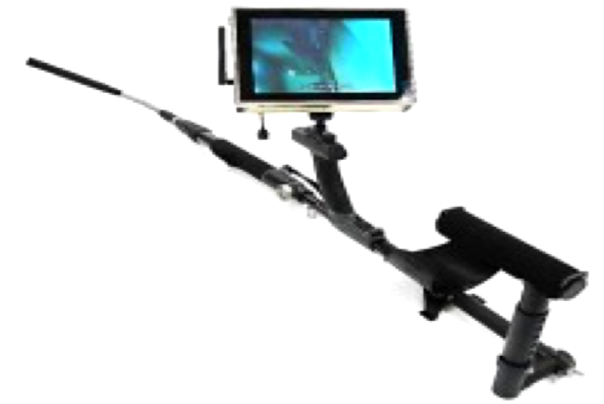 VISIO-7 Wi-Fi wireless video inspection system
handheld WI-FI Enabled search device for Different purposes
is the most comprehensive kit for security operations. The device is mobile and includes the full set of replaceable telescopic rods, wireless PTZ cameras and video displays for fast assembly and check at any type of environmental challenges.
Wi-Fi transmission of video form camera to one or two displays.
Transmission, storage, analysis and processing of video at ruggedized tablet PC or smartphone.
Operating. temperature range within -40…+50°С
Telescopic rod extension from 1m to 5m.
Continuous smooth adjustment of telescopic rod within whole length without limitations.
Up to IP67 ruggedized rating.
Wide angle cameras.
PTZ control of camera and lightning control from display.